Overview¶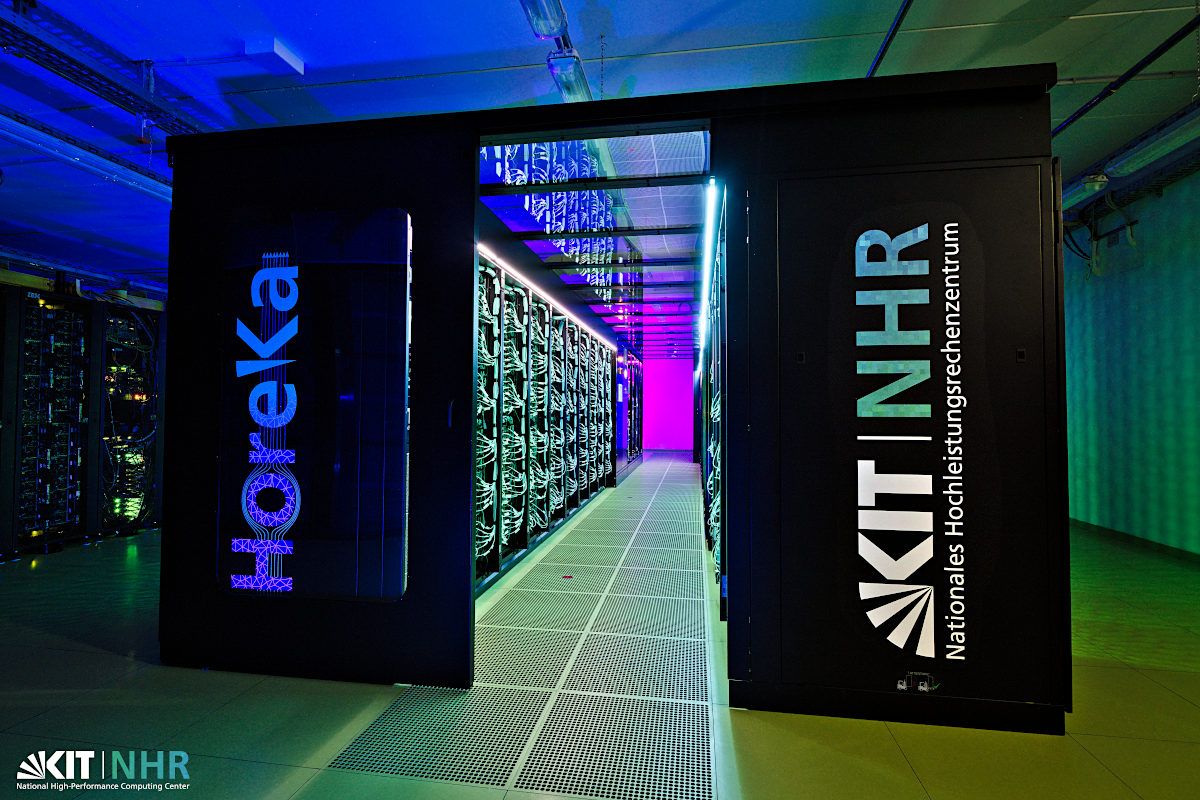 HoreKa is not available yet
This documentation is preliminary. The HoreKa system will be available for general use in Summer 2021.
Welcome to the Tier 2 High Performance Computing system "Hochleistungsrechner Karlsruhe" (HoreKa) at KIT.
Employees of all Universities and research institutes in Germany can request access to HoreKa by submitting a project proposal. Project managers of a foreign research organization need a german partner who submits the proposal.
Use of HoreKa is free of charge, but the resource has to be acknowleged on all publications.
HAICORE@KIT¶
HAICORE is not part of HoreKa yet
This documentation is preliminary. HAICORE is currently still connected to ForHLR II.
This documentation includes some information about the Helmholtz AI HAICORE partition (HAICORE@KIT) since HAICORE is integrated with HoreKa.
Access to HAICORE is open to all researchers from the Helmholtz AI community. Please refer to the official website for more information, e.g. on how to hand in a project proposal.
---
Last update:
March 4, 2021